Products Name:Complete plant of DDGS
Products Number:
Time:2018-04-20
inquiry
1. Technological process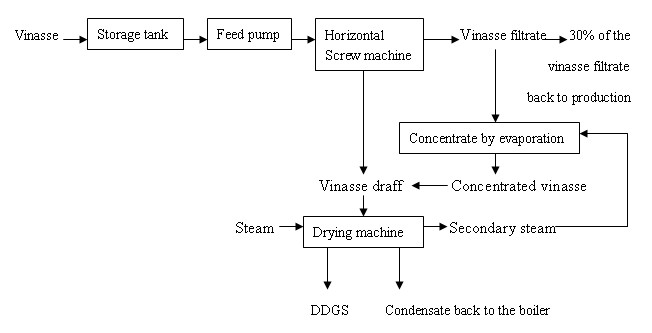 Technological process for Evaporating concentration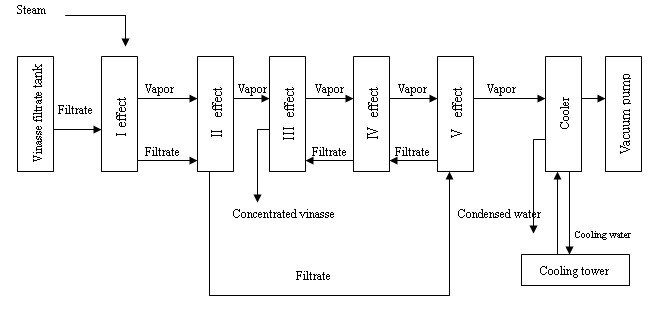 2. Technical description
1) Evaporation water of the entire system returns back for material agitation during production.
2) Vinasse centrifugate returns back for material agitation during production, investment in evaporation section can be greatly reduced, and also energy saving effect is obvious.
3) Productive capacity is greatly increased due to the use of efficient drying machine, also can stabilize and balance the production.
4) Adopts the plate type vacuum evaporation which can increase the efficiency of heat exchanging more than 30%, low consumption.
5) Forced circulation evaporators of plate type have been used in the production line, each effect can be clean individually, and do not need to shutdown the whole system.
6) The whole process is automatically controlled by computer, with low laboring strength, and the operation is safe and credible.

3. Consumption index for the production of 1t DDGS
1. Steam: 2.2t
2. Electricity: 200KWh
3. Water: 4m3
4. NaOH: 0.09Kg at 30% concentration.